Lucy is an editorial and documentary photographer drawn to stories of connection between people and their landscape. Informed by her background in wildlife conservation and rural development (in East and West Africa and the UK), her particular interest is in the impressions we leave on each other, on the land, and in turn the marks that a place may leave on us. Lucy works to develop understanding and trust with the people she photographs to allow natural authenticity into her environmental portraits. She uses a handheld camera and available light, applying techniques to reach into the shadows of the natural world or dark domestic and agricultural interiors. From her home studio in Yorkshire Lucy produces limited edition prints on heavyweight, matte, fine art paper.
Her long-term project,
Ford of the Sorrel
(Bluecoat Press 2021) tells stories of the interwoven lives and deep sense of belonging between people and their land in her home village on the edge of the North York Moors, UK. The work has been exhibited across northern England (including Ryedale Folk Museum) and was shortlisted for Belfast Photo Festival 2022.
All in a Day's Work
was commissioned in 2021 by Yorkshire Agricultural Society with support from Prince's Countryside Fund and National Farmers Union to shine a light on the vital, varied and often overlooked roles of women in farming. A selection of these black and white portraits will be shown at the Great Yorkshire Show in July 2022, after Ryedale Folk Museum and Ripon Cathedral.
Lucy combines commissioned work for editorial and private clients with personal work for publication and exhibition. Please don't hesitate to enquire contact@lucysaggers.com
Clients include Bantam, Chapelgarth Writing Retreats, Fairfax and Favor, Friends of the Earth, Roost, Rural Arts, St Mary's Lastingham, Scott Creative Arts Foundation, Wild Search, Yorkshire Agricultural Society.
CURRENT & COMING UP EVENTS
12-15 July 2022 All in a Day's Work, Great Yorkshire Show
6 November 2022 Keynote Speaker, Lancashire Monochrome
7 December 2022 Talk for
York Photographic Society
7 February 2023 Talk for Gallery Photogroup, Middlesborough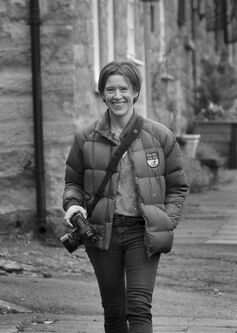 PLEASE RESPECT THAT ALL PHOTOGRAPHS ON THIS SITE ARE COPYRIGHT ©LUCYSAGGERS.
ALL RIGHTS ARE RESERVED.
REPRODUCTION/COPYING IS NOT PERMITTED WITHOUT PERMISSION - PLEASE DO FEEL FREE TO ASK.